Our 2019 Meeting was held in Galway on 1st and 2nd June . The theme for the year was Thinking The Unthinkable.
SOPHIA members can reach the presantations from Resources page.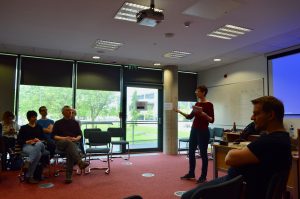 SOPHIA president Emma Worley welcomes the participants.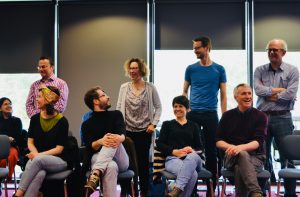 The Board greets the participants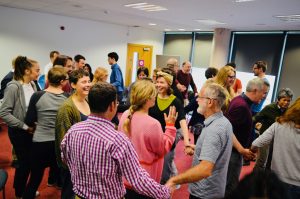 The first warm up from Lukasz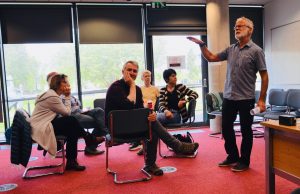 First workshop from Pieter Mostert discussing Philosophy Without Dialogues in a French café arrangement.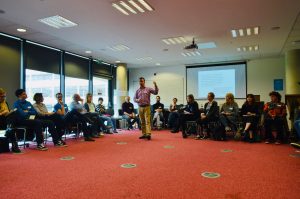 Jason Buckley shares The Enquiry Dashboard and The Troubleshooter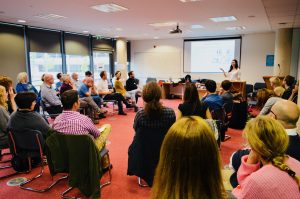 Anne Marie Roche's "Democritising Philosophy"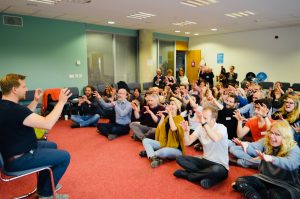 After-lunch warm up with Lukasz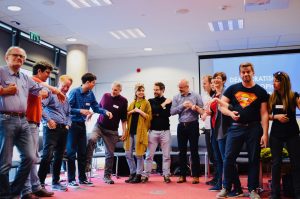 The Philosophy Connector
Nanda Van Bodegraven discusses A (European) Standardisation for Chairs on P4C with the network.
Second day starts with Network announcements sharing resources and reaching out for collaborations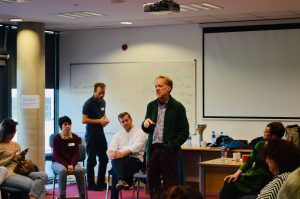 Maughn Gregory tells us about the new section of published research in Philosophy for/with Children which is being indexed in PhilPapers, a free, comprehensive, searchable bibliography of philosophy. For more on this see the resources section of 2019.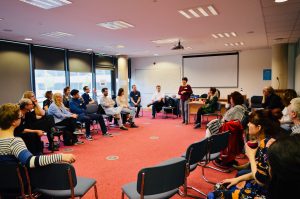 Rita Casadei asks for collaborators on a philosophy with children edition of the Italian periodical INFANZIA https://www.rivistainfanzia.it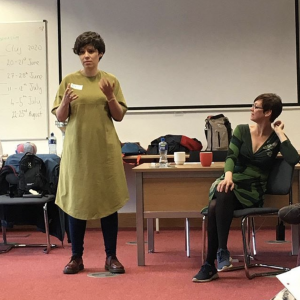 Grace Lockrobin announces the publication of Community and Philosophy: Theories, Practices and Possibilities, Bloomsbury.  Ed. Prof. Richard Smith, Prof. Amanda Fulford, Ms. Grace Lockrobin (Forthcoming winter 2019)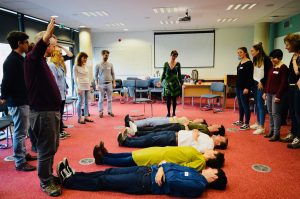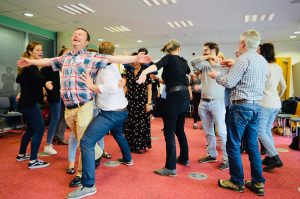 Second day's first warm up with philosophers forming the Trolley Problem and the Titanic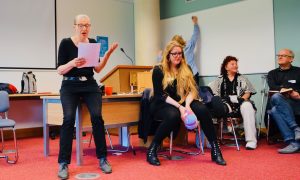 Mirjam Poolster, Leonie van Wees and Caroline van Twillert reading The Deleuze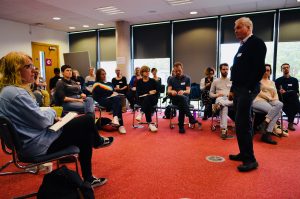 Thinking Moves A-Z with Roger Sutcliffe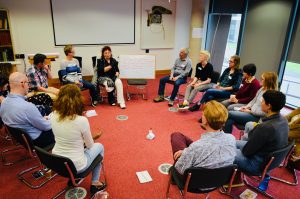 Catherine McCall chairs a CoPi session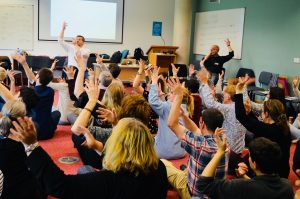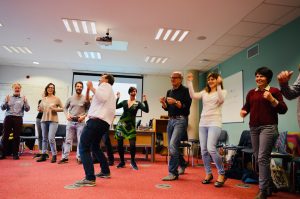 After lunch wake up with Lukasz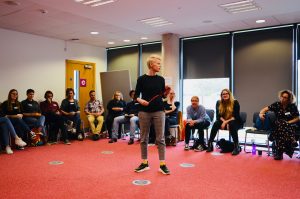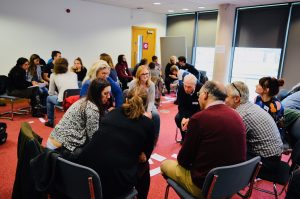 Sophie Collins presents Safe(er) Places: How Much Plumbing Should We Ask Our Students To Do?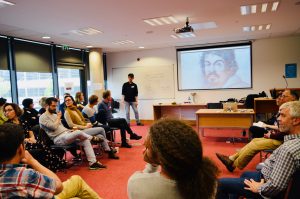 Andy West and Philosophy Without Fighting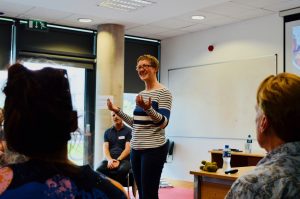 Caroline Schaffalitzky invites the network to discuss Thinking What You Don't Think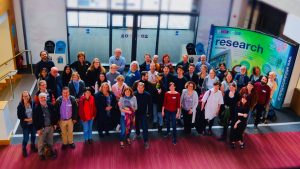 SOPHIA 2019 Network Meeting