Meeting 2017
Our next meeting will be held in Portugal on Monday July 3rd and Tuesday July 4th.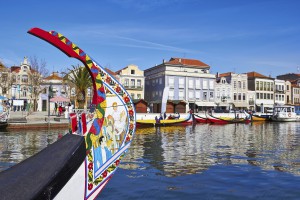 Our Meeting in 2017 will be held directly after the 18th bi-annual ICPIC Conference. The theme for the ICPIC Conference is Family Resemblances and it will be held in Madrid from June 28th to July 1st 2017. You can find out more about the Conference on the website: ICPIC Conference Website.
SOPHIA will be holding our Meeting on Monday July 3rd and Tuesday July 4th 2017 at  Colégio D. José I in Aveiro, Portugal. There are direct flights, which take 1 hour 10 minutes from Madrid to Porto, and then an hour's drive to Aveiro, or a train journey.
Travel
You can travel by train from Oporto or Lisbon to Averio, for train times / shuttle bus see:
https://www.cp.pt/passageiros/en/
For more on getting around and to Aveiro see Lonely Planet:
https://www.lonelyplanet.com/portugal/aveiro
Uber operates in Portugal.
Accommodation
We recommend staying in the central district, and suggest booking through Booking.com. Alternatively you might want to try airbnb. There will be buses to get you from central Aveiro to the College.
4 stars hotels
Hotel As Américas
Hotel Aveiro Palace
Hotel Moliceiro
Melia Ria Hotel & Spa
3 stars hotels
Hotel Imperial
Hotel das Salinas
Hotel Afonso V
For some deals please download: Accommodation for SOPHIA
To see this years timetable and speakers visit our registration page please register or become a member of SOPHIA to stay up-to-date with travel and accommodation details.