Meeting 2017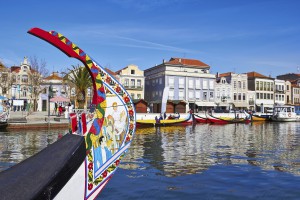 SOPHIA will be holding our Meeting on Monday July 3rd and Tuesday July 4th 2017 at  Colégio D. José I in Aveiro, Portugal.
The theme of this years meeting is Questioning Questioning
On Monday 3rd July attendees are invited to the Joint Dinner where we relax after the first day, and get to know each other more.
Presentations and Workshops
Day 1 – Monday 3rd July
We begin with a Keynote (or as he would prefer 'Keychord'!) from Pieter Mostert – Questioning questioning: twelve thoughts and an exercise
Grace Lockrobin – Questioning reflective questioning in philosophical enquiry
Andy West – Beyond Relativism: keeping questions evaluative
Prof Michael Hand & Dr Laura D'Olimpio – In defence of teacher exposition in the teaching of philosophy
Harry Galatis – Questioning typologies, strands, quadrants and scopes
Roger Sutcliffe – Thinking as questioning
Peter Worley – Open or closed? That is the question.
Day 2 Tuesday 4th July
We begin with the Network Meeting where we get to know each other a bit more. This is a group opportunity to say hello, introduce yourself and any projects you would like to share, and ask what you're any questions to the group. The group is a wonderful mixture of very experienced practitioners and researchers as well as people who are new to the field and we are all keen to learn from others.
Ben Kilby – Controversial discussion topics for philosophy in schools
Elizabeth Watkins – How solved empirical questions leave room for philosophical enquiry
Dina Mendona & Magda Costa Carvalho – Openness and opacity in philosophical questioning
Joana Rita Sousa – Questioning problems faced by facilitators
Dr Catherine McCall – Enquiry into the philosophical assumptions underlying arguments for & against free speech within p4c
We finish with a final long reflection on the meeting facilitated by SOPHIA President Peter Worley. A chance to take in everything and share ideas on what we have learnt, or critically reflect on ideas that have come out of the two days.
Click here for full Timetable Aveiro.
Please register if you would like to join us: Register
Travel and Accommodation details: There and Back Again
If you are staying in Portugal after the meeting then please consider going to the following conference in Porto on July 7th and 8th by the Episteme & Logos Association:
International Conference Philosophy for Children