2019 

SOPHIA Network

 Meeting
GALWAY, IRELAND
The Sophia Network Meeting will take place in Galway at the National University of Ireland, Galway (NUIG) on the 1st and 2nd of June, and as a bonus, the NUIG invites delegates to a P4C Symposium on the 31st of May. The SOPHIA Network Meeting this year is being co-hosted by Philosophy, NUI Galway Philosophical Dialogue Project – NUI Galway, Little Rainbow Academy Ireland and Curo. 
If you would like to join us, please register here 
Venue and Location
The 2019 Network meeting will take place in conference rooms at the National University of Ireland, Galway (NUIG), University Road, Galway, Ireland.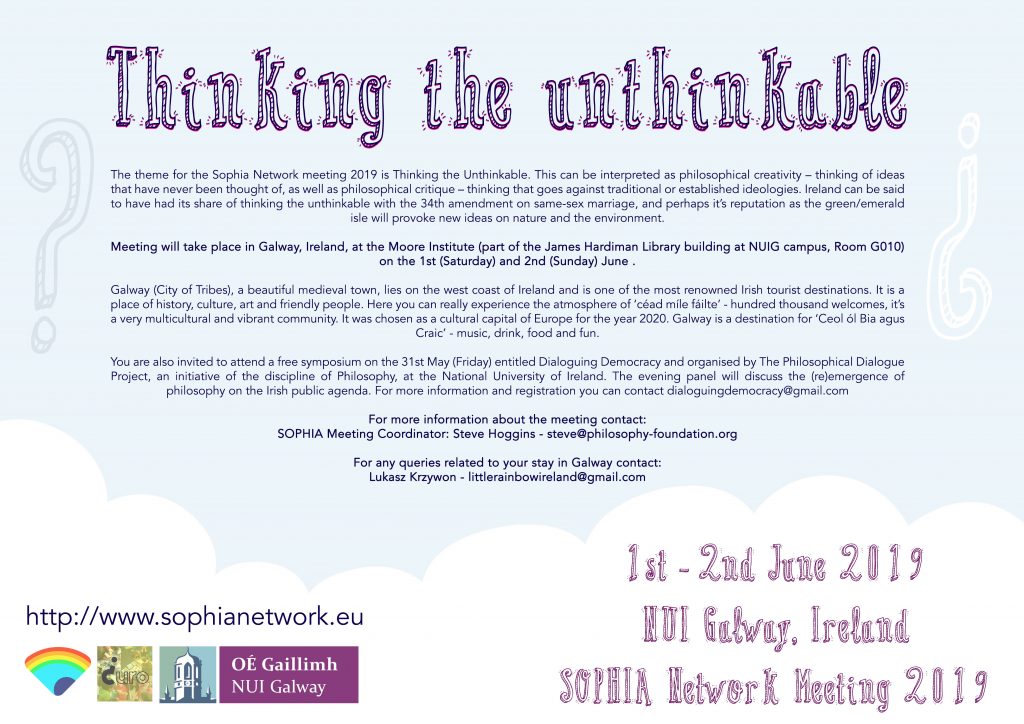 Preliminary Programme
Friday 31st May: P4C Symposium at NUIG – Academic papers over two sessions. Followed by and Evening Open Public Panel: 'What is Education for? The Role of Philosophy in Contemporary Ireland'.
Saturday 1st June: Day 1 of Sophia network meeting, workshops and papers (Lunch and refreshments provided). Followed by an optional joint dinner for delegates in the evening (booked by hosts, delegates pay their own meals & drinks) at Massimo Gastro Pub, 10 William Street.
Sunday 2nd June: Day 2 of Sophia Network meeting, workshops and papers (lunch and refreshments provided).
To see the timetable below more clearly, or to download and store it, please click on the picture.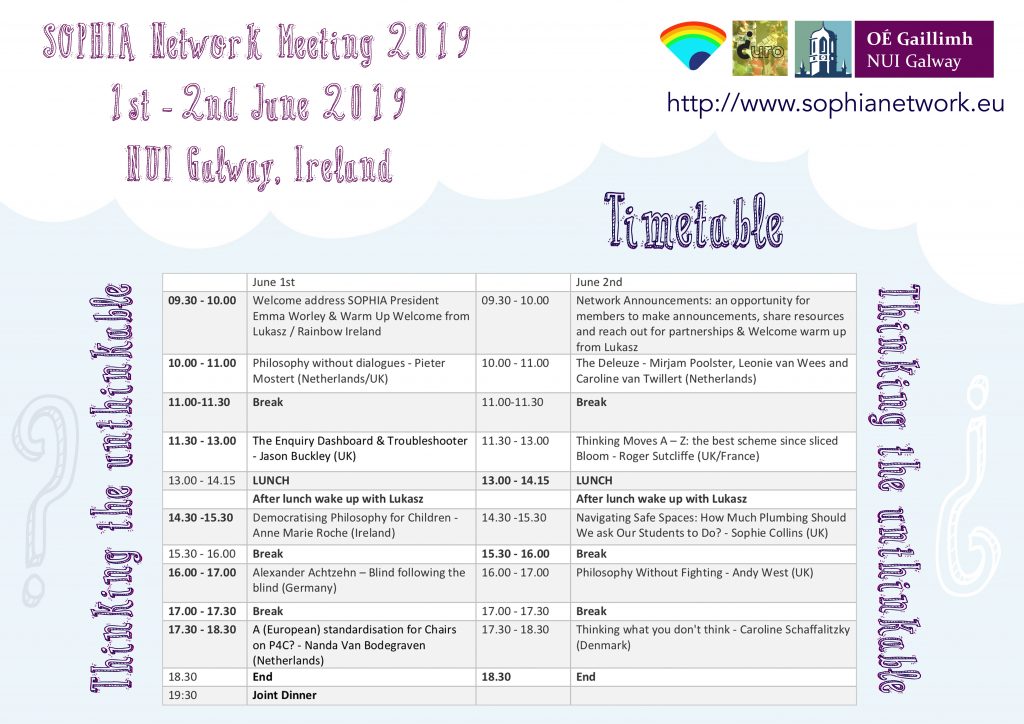 Travel and Accommodation
Download this short document Visiting Galway, as seen below.
Galway is a popular destination and a vibrant city so booking accommodation in advance is advised for availability and value. There is a diversity of accommodation types available to suit all budgets. Galway is easily accessible from all Irish airports (Dublin, Cork, Knock, Shannon) with good bus and rail links. From Dublin Airport/Dublin City, there are connections to Galway city centre every half hour (the journey is about 2.5-3h). Bus connections (direct to Galway with Wi-Fi and toilet facilities) are available here:
Train connections:
From France and the UK, Ireland can also be reached by ferry.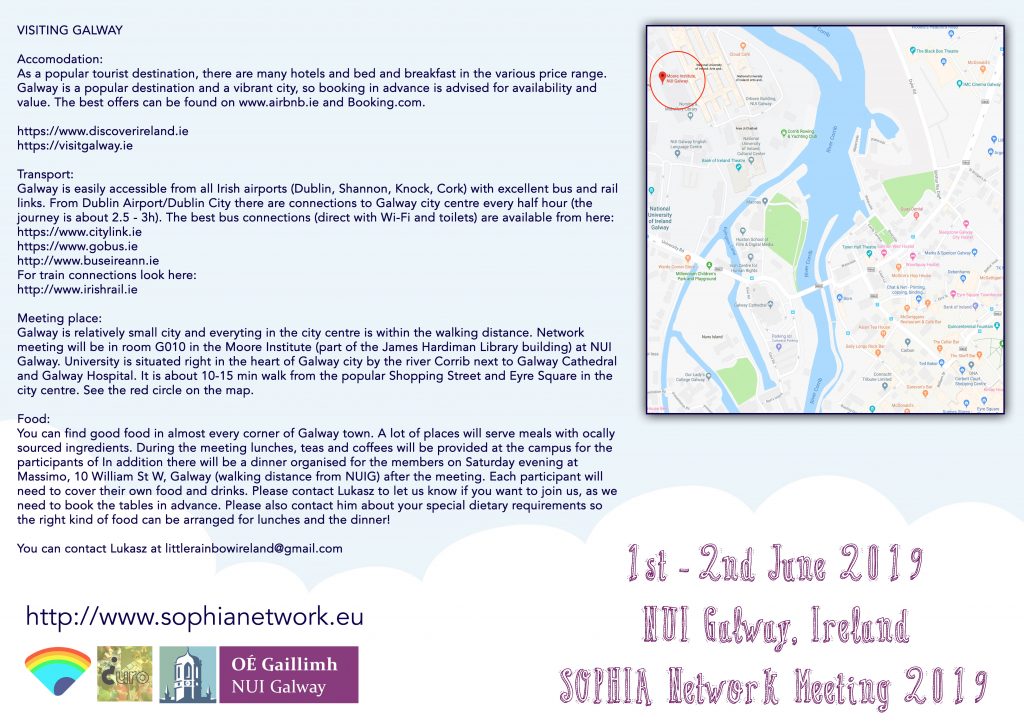 If you would like to join us, please register here