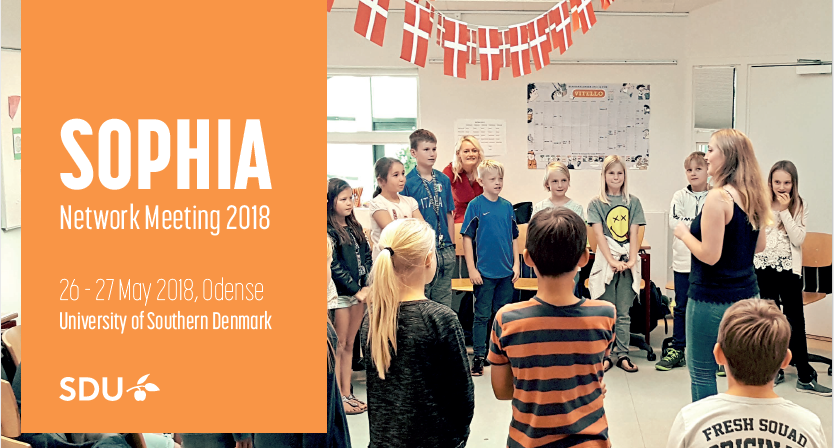 Our next Meeting will be held in Odense in Denmark in association with Filosofi i Skolen (Philosophy in Schools) at the University of Southern Denmark on Saturday 26th and Sunday 27th May.
For details of the meeting, including how to get to Odense, places to stay, things to do with the family and places to eat please download this SOPHIA Meeting 2018 Guide put together by Filosofi i Skolen.
Please register to join us at the meeting in Odense on our registration page.
The theme of this years meeting, as we are in the birth place of Hans Christian Anderson, and as voted for by the SOPHIA Members is:
Children's literature, critical literacy and philosophy with children
Call for Workshop Proposals & Papers
As always we are asking for proposals for workshops and presentations around the theme. Please note we do accept papers and presentations, but we will be weighting the accepted pieces towards workshops. There will be plenty of opportunities for networking during the meeting, and we will also give space during the day for introductions to projects from all over Europe.
Please send proposals to the Network Meeting Co-ordinator Emma Worley by February 12th. We will let everyone know whether their proposal has been accepted or not by March 1st with a timetable online soon after this date. All proposals are considered and read by the Executive Board anonymously.
Your proposal should contain the title of your presentation or workshop proposal, an abstract or description of your workshop, please link it to the theme, and in a separate document attach:
title of your piece
your full name
country
contact details and
any institutional affiliations you may have (none are necessary).
We look forward to welcoming you to Odense: the home of Hans Christian Anderson in the centre of Denmark.
Please note, SOPHIA is a European Organisation with English as the language used in meetings.